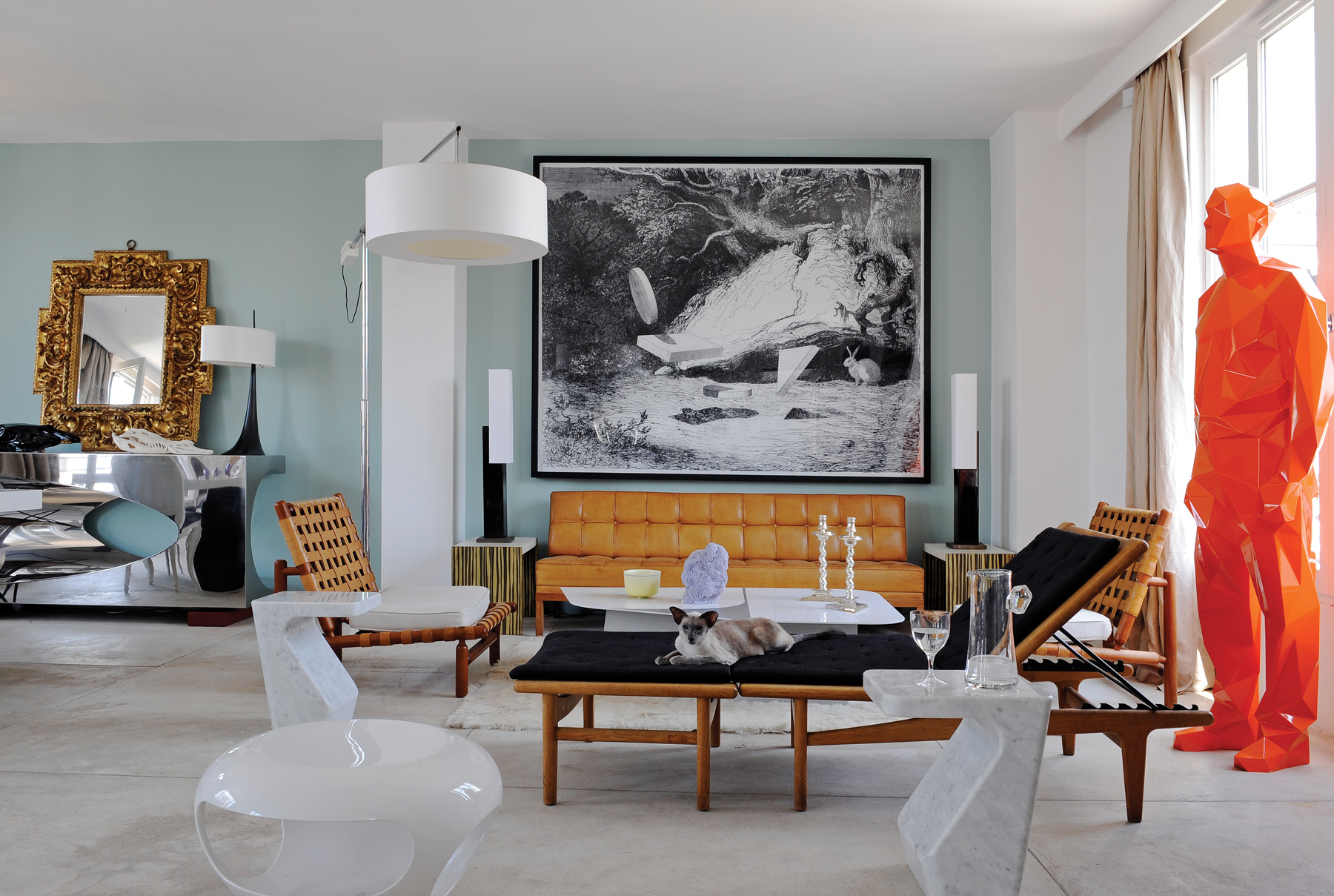 Published as:
CHEZ VAN DER
STRAETEN

Outstanding designs, even if they are informed by historical motifs that enthrall their makers, begin with a blank canvas. "I constantly need to explore graphic purity and make radical choices to express the unconventional and the unexpected," says Hervé Van der Straeten. The French artist and furniture and lighting designer, known for his experimental shapes and exotic materials, has received numerous awards, including the prestigious Chevalier des Arts et des Lettres, given by the French government. "I always strive for an independence of tone, free from any reference."
That same sense of imagination is key to interior design, and there, too, Hervé Van der Straeten knows his business. The interior he designed for his nearly 2,000-square-foot Paris apartment, which has 10-foot-high ceilings, demonstrates a talent for both engaging aesthetics and practical needs. It was probably no coincidence that he chose to buy a 19th-century workshop east of the Bastille, an area with a long tradition of cabinet making and woodworking. Given his own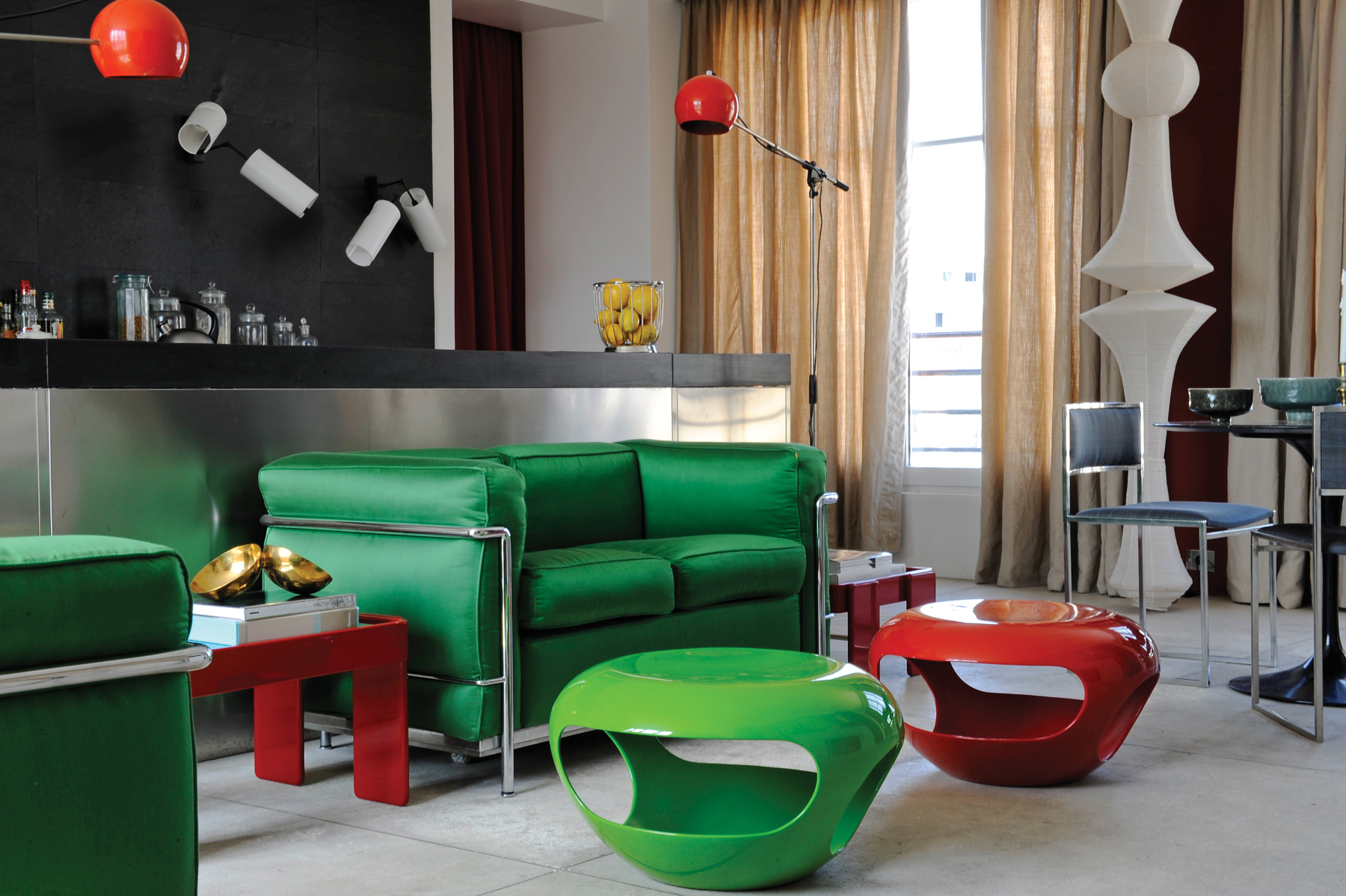 dedication to craftsmanship, Van der Straeten was inspired to give the decrepit workshop space a spanking new makeover.
The renovation took nearly two years to complete. "The most satisfying aspect was that I had the opportunity to start from scratch," he says. Not surprisingly, his source of inspiration was light. Walls were knocked out, floors lined with polished concrete and remaining walls coated with muted tones, allowing maximum light to penetrate the new configuration. "My priority was to have a structure that would be elegant but simultaneously disappear," he says. "I wanted to shift the attention to my guests and to have my furniture and art pieces better exposed."
Text: ADRIAN VON MOOS
Photography: RETO GUNTLI
ORIGINALLY PUBLISHED: OCTOBER+NOVEMBER 2013