Published as: Baker, American Heritage
Text: Zoe Settle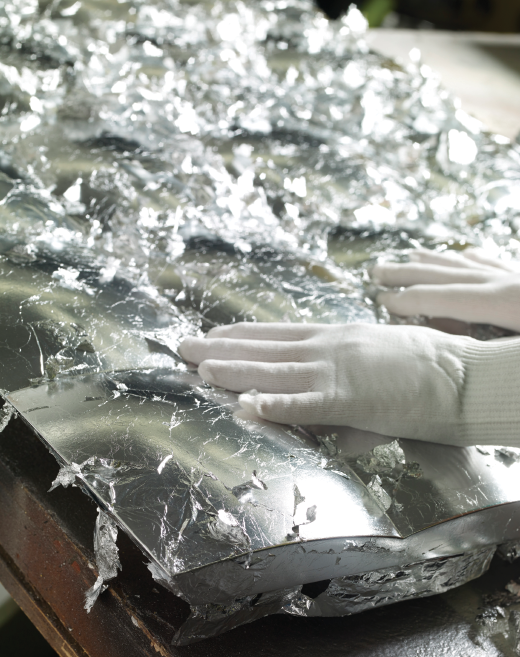 In 1893, Dutch native Siebe Baker built his first piece of furniture in Allegan, Michigan: a combination desk–bookcase, which marked the beginning of what would become Baker & Co. When Siebe's son Hollis took over as president of the company in 1925, he began to collaborate with renowned artists and designers at the peak of their careers, starting with set designer Joseph Urban and growing to include Finn Juhl, T.H. Robsjohn-Gibbings and Albert Hadley. In the 1930s, Hollis set off for Europe on a veritable Grand Tour, to research antiques and artisanal techniques, purchasing thousands of rare pieces along the way. Today the North Carolina–based Baker—a member of the Kohler family since 1986—is considered by many to be the foremost luxury American furniture company, still driven by the principles established more than a century ago: quality craftsmanship and collaborations with outstanding guest designers.
Today, Baker's production is based in two factories in North Carolina, with lighting and metal work done in Italy. The High Point factory, encompassing 110,000 square feet, is home to upholstery, where a club chair or sofa is made from start to finish. "Upholstery, more than any other type of furniture, is more art than science," says plant manager Mark Woodward, "and because it's art, there's a bit of variation every time you do something, because of how different materials behave." When an order comes in, a parallel operation begins. "We pull the fabric as the wood shop starts to cut the frame and the components like the fill and foam are specified. Cutting is really the best place where we can utilize technology," he explains. "But even with machines, it's critical to have the expertise of the people who know how to get the machines to cut the piece." The sewing department uses machines, but, Woodward jokes, "the basic premise is still the same as it was fifty years ago—you need a person to guide the fabric correctly." According to John Hart, Chief Creative Officer, Interiors at Kohler, "We embrace technology where it improves the customer experience, but what truly differentiates Baker in production still requires the human hand and eye. For instance, we may use computer-controlled equipment to ensure that raw frames are cut with precision, but the fit and finish work that distinguishes the furniture and makes it so pleasing is still best done by hand."
Meanwhile, in Hildebran, North Carolina, Master Engineer Vic Maya oversees the case goods manufacturing. "We process solid wood into all of the components used, in all different species of veneers," Maya says. "We have adopted the latest technology from Europe, and yet we still employ crafts that have been unchanged for centuries, like gesso and hand-gilding." Generally most pieces involve both solid and engineered components, and as with the upholstery, every part of a piece is worked on simultaneously. "While one team is processing the rough boards into the overall dimensions, another team is trimming down veneers into rough shapes and sizes," he says. Then these rough pieces are placed into a CNC machine for precision cutting. "In the past when we made a rail, which goes between a dresser's drawers, it would have taken about eight weeks with as many operators, and now we can do it in minutes with one machine. But we still need all of the talent to make it work right." Next, Maya says, "the core meets the cross bands and the veneers and it gets glued together in different presses, one for flat panels and another for curved ones." After assembly, a piece heads to one of four finish rooms—one is devoted solely to dining tables; another, the smallest one, with just a few booths inside, is reserved for hand-painting. "The only automation there is the spray gun and an exhaust fan," Maya says with a laugh.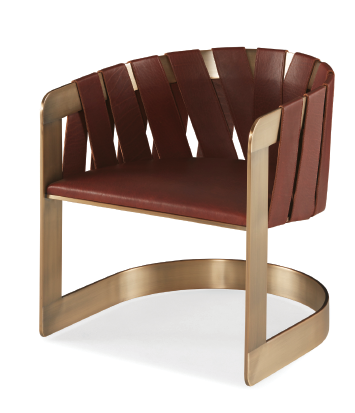 This reputation for quality of materials and craftsmanship has made the Baker association a badge of honor for many veteran designers, including such contemporaries as Barbara Barry, Michael S. Smith, Jacques Garcia and Thomas Pheasant. A collection with Jean-Louis Deniot will launch in April at High Point Market. "The designers we work with are the masters of their craft," says Hart. "First and foremost, they need to be great designers. Baker's customers are interior designers, so we look for those who would be recognized as designers' designers to create our collections. We look for vision and a point of view. We look for fresh, timely ideas, grounded in timeless design principles."
"Collaborations are such a part of the business, and have been since Hollis Baker's time," says Greg Heller, Vice President of Product Marketing and Development and a 12-year veteran of the company. Heller compares Kara Mann, whose collection for Baker | Milling Road launched last fall, to Barbara Barry back when Baker debuted her collection in the '90s; both women had respect within the design world, but were still up and coming.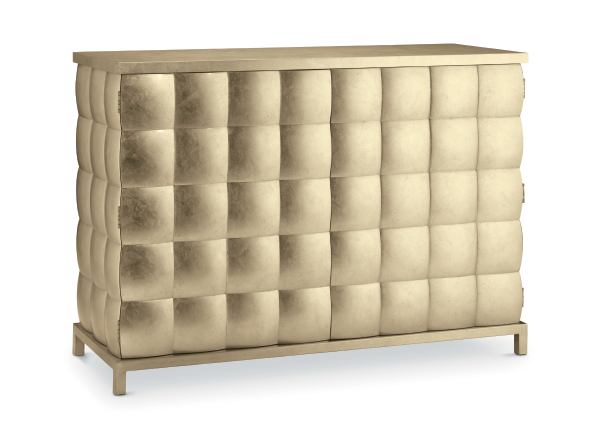 A guest designer is given a scope, both broad and general, about how many pieces are desired, for what sort of rooms, then that designer and his or her own team work for a few months on sketches. "If we've asked for fifty items, they'll usually come back with double," Heller says of their creativity. "That's when the real dance begins. Sometimes a designer will go to bat for what we call a wild card, something we think may not be a great seller but they feel strongly should be a part of their collection. We want to celebrate their vision, but through the Baker lens. They have a pulse on what their clients want, which is a great point of view, and certainly something we learn from." A testament to the team's design expertise and deft craftsmanship, a collection typically debuts about 18 months after those initial sketches.
Reflective of the company's broad range of styles and ability to make fine furniture that suits different aesthetics, Maya points to an ornate chinoiserie commode that was reintroduced in 2007 on demand from a dealer in Jakarta; a piece that takes about 30 hours to build and 40 more to hand-decorate. "It's my favorite piece we make, because it incorporates everything we do—our skill and technology," Maya says. "There's a serpentine front, and finely detailed chinoiserie in gesso on the front, top and ends." For Hart, synthesis is key. "It is one thing to produce a piece of furniture that is beautiful to look at on its own, but it is an entirely different craft to create pieces that are pleasing in the context of a great overall interior and lend pleasure in day-to-day use," he says. As Heller points out, "what we do at Baker is elevate furniture to artwork. The materials and the craftsmanship together make an interior beautiful, and that's our heritage." Baker, 800 592 2537, bakerfurniture.com