Interior Design: Sarah A. Abdallah of Functional Creative Design
Text: Jeff Turrentine
Photography: Ball & Albanese
Published as:
New York Story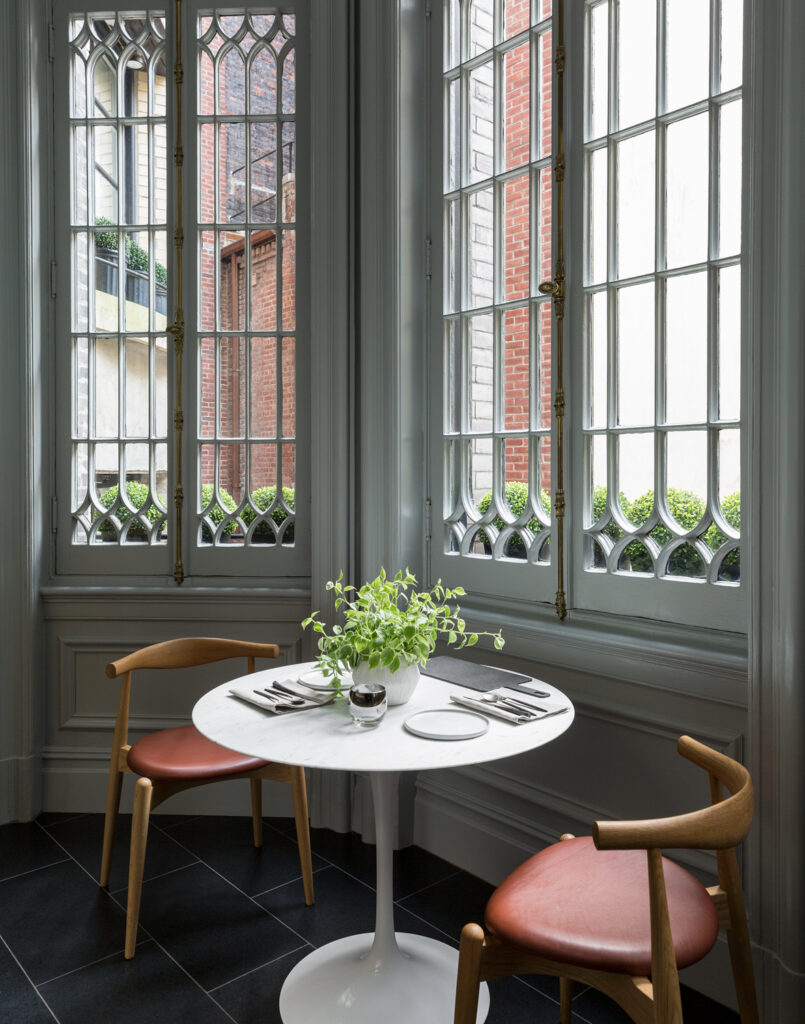 For California-based clients, a married couple that makes regular trips to New York for Broadway and dining, Sarah A. Abdallah was the logical choice to refurbish their newly acquired pied-à-terre on the city's Upper East Side. First as a consultant, and later as the founder and principal designer at Functional Creative Design, Abdallah has built an international reputation by creating sleekly welcoming spaces for the hospitality sector—including well-known luxury brands such as Ritz-Carlton, Park Hyatt and JW Marriott.
When her clients approached her about remaking a small apartment in a 120-year-old landmark limestone building by Carrère & Hastings—the architectural firm best known for The Frick Collection and The NY Public Library buildings—the designer recalls, "the husband said, 'You're perfect! We want it to feel like a suite in a boutique hotel.'" Which it certainly does—to an extent. As Abdallah points out, even the most luxurious hotel suites don't usually feature furnishings like this living room's quintet of handcrafted Liaigre pieces: the Grume bench, Longitude desk and Chantecaille table lamp, plus an Aspre lounge chair and a Cravache armchair covered in Holly Hunt linen and leather, respectively.
Such one-of-a-kind furnishings, many acquired at DDC in New York, are what distinguish a hotel-inspired room from a hotel room, as do the luxe fabric choices on the sexily low-slung Jaan Living sectional sofa (wool) and ottoman (mohair). In high-traffic public spaces, Abdallah admits, delicate materials don't stand a chance. "But here we had opportunities to use what you wouldn't normally use in a hospitality setting."
But all of those past commissions for hotels, restaurants and lounges meant that Abdallah knew well how to combine style with durability. When the clients suggested silk wallcoverings for the entryway and bedroom, their designer asked them to put their faith in her and consider an unorthodox alternative: vinyl. "I said, Listen, we're gonna have a lot of furniture coming in and out. You might want to entertain. Someone might bring a dog over, or kids." She ultimately sold them on a serene gray from Philip Jeffries' commercial line of wallcoverings that expertly mimics silk, but is in reality a whole lot tougher.Abdallah's experience with small and/or unconventional spaces also meant that she was able to turn some of the apartment's undeniable faults—the tiny kitchen, the utter and complete lack of a view—into assets. A pair of Hans Wegner Elbow chairs around a Saarinen Tulip table imported a splash of midcentury cool (and in Abdallah's words, "a little bit of Cali") into the kitchen's dining nook. As for those vista-less windows, "we put up these beautiful custom sheers and created an ambiance. There's no view, but there is all of this wonderful natural light. Now it's one of the focal points of the space." A stylish, slyly resourceful solution—how very New York. Sarah A. Abdallah, Functional Creative Design, functionalcreativedesign.com